Corporation and associations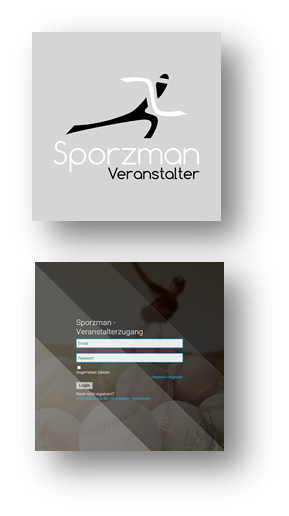 Sporzman provides new customers
Sie sind Unternehmer im Sport- & Fitnessbereich oder Sportevent-Manager, haben vielleicht ein Fitness-Studio, eine Crossfit-Box oder wollen einfach Ihren Sportverein etwas promoten? Dann werden Sie Sporzman-Veranstalter und profitieren Sie von unserem Projekt!
Increase your scope in www!

Generate new members!

Extend your social media activities!
Sporzman Veranstalter
As new start-up sport portal, we provide free access to our Operator Interface, which you can use for managing your data and sport events.
Gestalten Sie Ihre eigene Profilseite!

Legen Sie Serien-Veranstaltungen an!

Integrieren Sie Bilder und Beschreibungen zu Ihren Veranstaltungen!

Profitieren Sie von unserer API zur Integration in Ihr eigenes IT-System!

Verwalten Sie Ihre Veranstaltungen effizienter!
Erstellen Sie noch heute Ihr eigenes Profil und beliebig viele Veranstaltungen. Alles was Sie dafür tun müssen, ist sich kostenlos zu registrieren:

Operator Interface


Das erwartet Sie: